Share your preferences for the 2024-25 and 2025-26 school calendars by answering this survey: https://bit.ly/MPScalendarsurv... Hurry! The survey closes March 21.
We are welcoming and registering new Kindergarten Sousa Stars for the upcoming 2023-24 school year. If your student will be 5 years old by August 31, 2023, come join us on Friday,...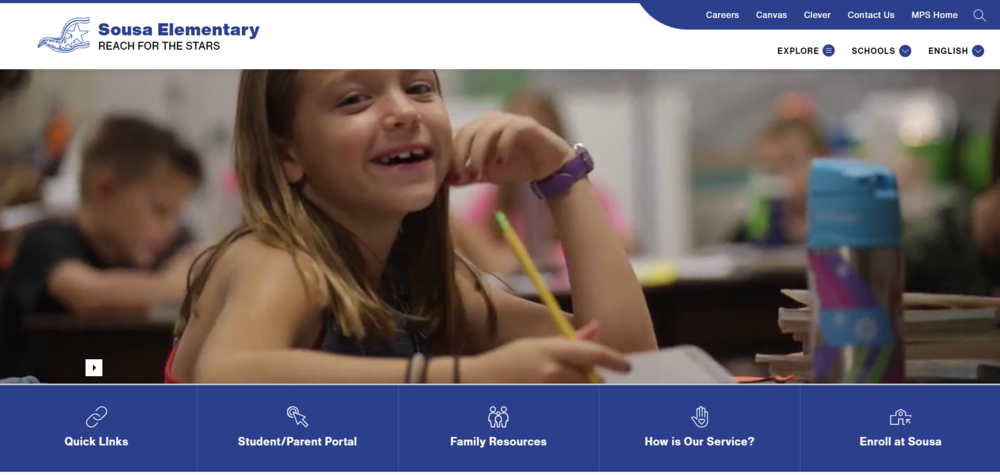 We have been working hard to improve our school website and provide our community an updated venue for learning about our campus, our culture and the variety of engaging programs w...